2020-09: ON DEMAND
Artist Archive
It's like artist alley at home!
Volume One opens the vaults of creator members from the MBartist #creativeplayground community and unveils past work available for your preview and purchase exclusively on creator websites. Discover reimagining and recreations of your favorite characters, stories and covers.
WORK YOU KNOW
An accomplished animator, illustrator, writer and director, Steven Ahola is most recognized for his #thisismychildhood tag, reflecting his portfolio of known work in television and film. His credits include Disney's Beauty and the Beast, 7 Little Monsters, Babar, Cardcaptor Sakura, Franklin, Little Bear, Ned's Newt, Redwall, Rescue Heroes and Tales From the Cryptkeeper.

WORK YOU'LL DISCOVER
With deep roots in comic, animation and popular culture Steven loves to break from his role as art director with MBartist to respond to commission requests and work on original concepts that homage characters and stories that are beloved by his family, friends and fans.
OCTOBER 2020
Fan Art Exclusives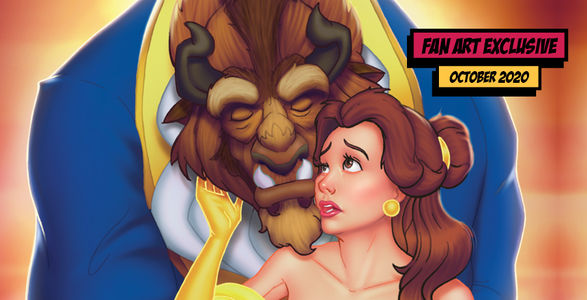 2020-10: LIMITED EDITION Learn More
SEPTEMBER 2020
Fan Art Exclusives
2020-09: LIMITED EDITION, SIGNED Learn More
&nbsp
&nbsp